WELCOME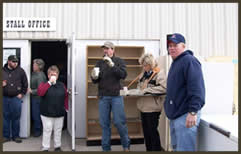 McNamee Auction Company is proud to be family run, full service auction company. We have been in business for ten years and are very excited about the growth of our business in that time.

All Wednesday Night Bi-Weekly Auctions will be postponed until further notice!
Upcoming Auctions:
Trail Bar Complete Dispersion Auction
Saturday, August 22nd – Starting at 10:00 AM -
Torrington, WY
To be held at the bar located @ 1502 Main St.
Ralph Bredthauer Estate Liquidation Auction
Saturday, August 29th – Starting at 10:00 AM - Lusk, WY
To be held at the old Lusk Sale Barn, Lusk WY
More about the upcoming auctions, click here.